One World Kites. Fort Worth, Texas. USA.


Phone : +1 - 817 - 576 - 4875.




EMail : kirti@oneworldkites.com
Payment Methods :
Click on PayPal - Credit Card Logo to Open Secure Payment Page !
We accept PayPal, All Major Credit Cards through PayPal !
We also accept Cash, Money Orders, Western Union and Money Gram International.
One World Kites, is the Leading Supplier of Indian Fighter Kites and Accessories in the Western World.
We bring to you over 50 years of Kite Making and Flying Experience.
This WebSite, we hope, will help you through the fascinating sport of Indian Fighter Kite Flying.
North American Style Fighters, inspired and designed by Bruce Lambert.
Introducing the Bruce Lambert .....


Please visit .....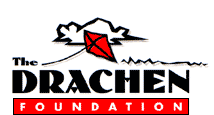 to learn about Indian Fighter Kites - History, Literature, Construction.
---